Casio KL-HD1 Label Printer
21.000 د.ك
Easy label printing anywhere
Large display with easy-to-read text
12mm print height/200dpi resolution
Description
Sure-grip body for excellent usability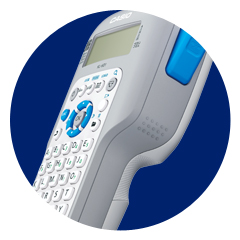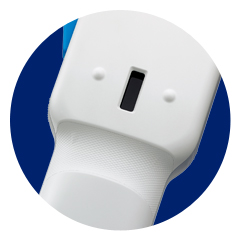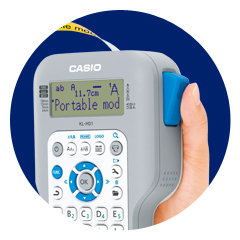 Available tape widths

* Max. print height
Large display with easy-to-read text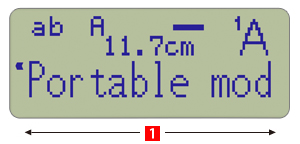 12 digits
Easy reference icon keys indicate operations at a glance.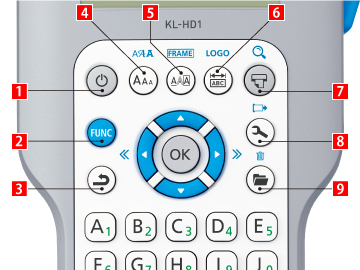 Power on / off

Function

 Cancel

 Character size / 
Font

 Character style / 
Frame

 Tape length 
* 
/ 
Designed Logo

 Print / 
Print preview

 Setup / 
Feed

 Memory / 
Delete all
* Adjustable tape length
: Specify a tape length suited to where you want to attach a label.
8 installed fonts

Sans-serif

Sans-serif
Rounded

Roman

Courier

Pop

Slab Serif

Bordeaux
Heavy

Cursive
8-language message switching
English / Spanish / German / French / Italian / Portuguese / Swedish / Indonesian
60 Designed Logo printing
A selection of 60 complete built-in label designs combining frequently used words with illustrations.
* Available in 8 languages (English / Spanish / German / French / Italian / Swedish / Portuguese / Indonesian)
– PRICE labels (10) –



– SIGN labels (20) –



– WORK labels (10) –



– ATTENTION labels (20) –



Keyboard layout

ABCD keyboard

Display – LCD

96 x 32 dots

Display – Display (input data)

12 digits

Usable tape widths (24mm)

No

Usable tape widths (18mm)

Yes

Usable tape widths (12mm)

Yes

Usable tape widths (9mm)

Yes

Usable tape widths (6mm)

Yes

Printing resolution

200 dpi/96 dots

Unit of length switching

cm/inches

Printing speed (mm/sec.)

10

Maximum printing height (mm)

12

Maximum printing lines

3

Fonts Sans-serif

Yes

Fonts Sans-serif italic

No

Fonts Sans-serif rounded

Yes

Fonts Roman

Yes

Fonts Roman italic

No

Character styles

Normal/Bold/Outline

Character effects

Shading/Underline/Box

Built-in character types

668

Alphanumeric characters

62

Special characters/symbols

182

Illustrations

245

Accented characters

179

Frame printing

65

Print preview

Yes

Tape length setting

Yes

Layouts according to use

24

Mirror printing

Yes

Printing direction

Horizontal/Vertical

Printing number setting

9

Design logos

60

Numbering

No

Barcode printing

No

Languages supported

31

Message switching

8 languages (English / Spanish / German / French / Italian / Swedish / Portuguese / Indonesian)

Print job memories

80 characters x 2

Copy and paste

No

Auto power off

Yes

Power supply

6 x AA-size alkaline (LR6) batteries (sold separately)

Approximate battery life

4 rolls

Dimensions: H x W x D (mm)

* 

The height dimension includes the feet

60 x 112 x 202

Approximate weight (g)

* 

Not including batteries

340g

Bundled tape cartridge

12mm x 1